5 of the best: Prints for the Kitchen
Are your kitchen walls longing for some attention? Why not introduce some quirky graphic prints to liven things up? Here we've picked our 5 favourite kitchen themed prints to inspire and educate you in your culinary haven.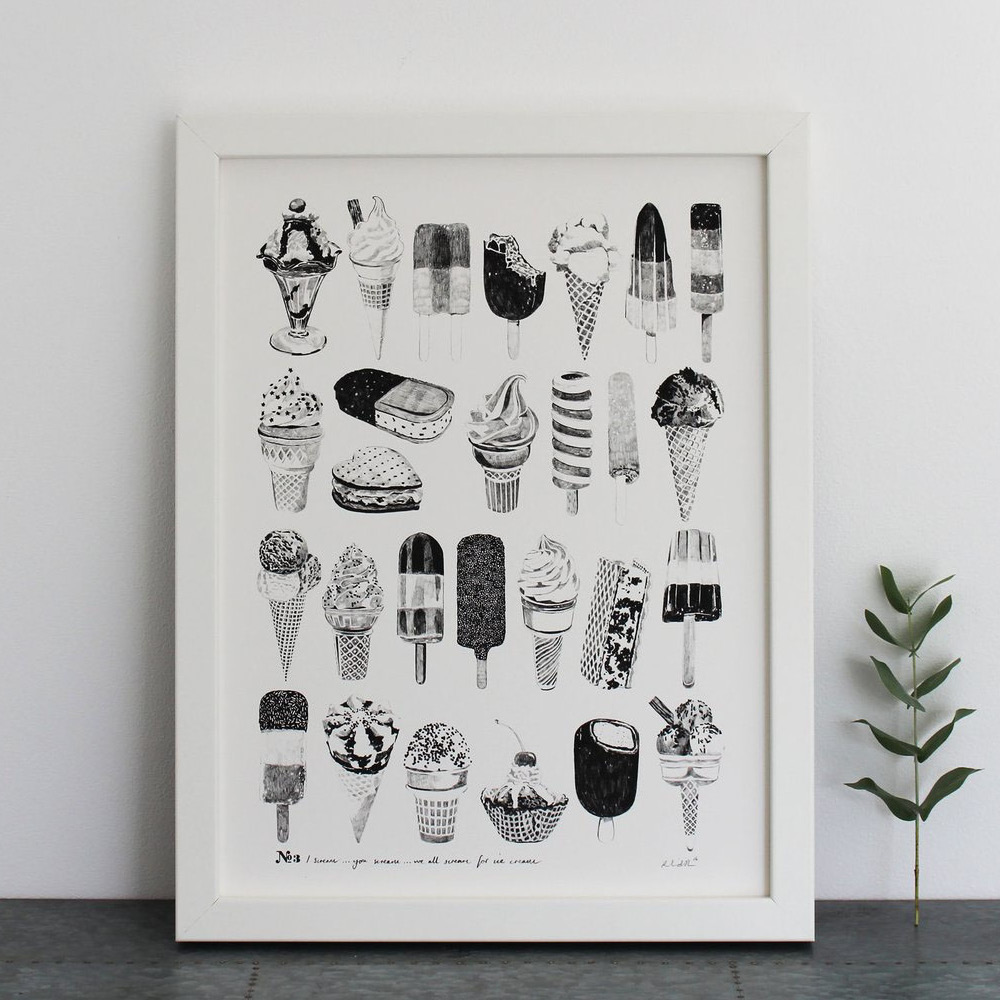 by Ros Shiers
A collection of intricate ice lollies and ice cream pencil drawings, a perfect picture to add some fun and nostalgia to your kitchen.
from £25
www.ros-shiers.com
Mojito Cocktail Recipe Poster
by Jazzy Phae

Always have everyone's favourite summer cocktail recipe at hand with this wonderfully bold graphic poster.
from £17
www.society6.com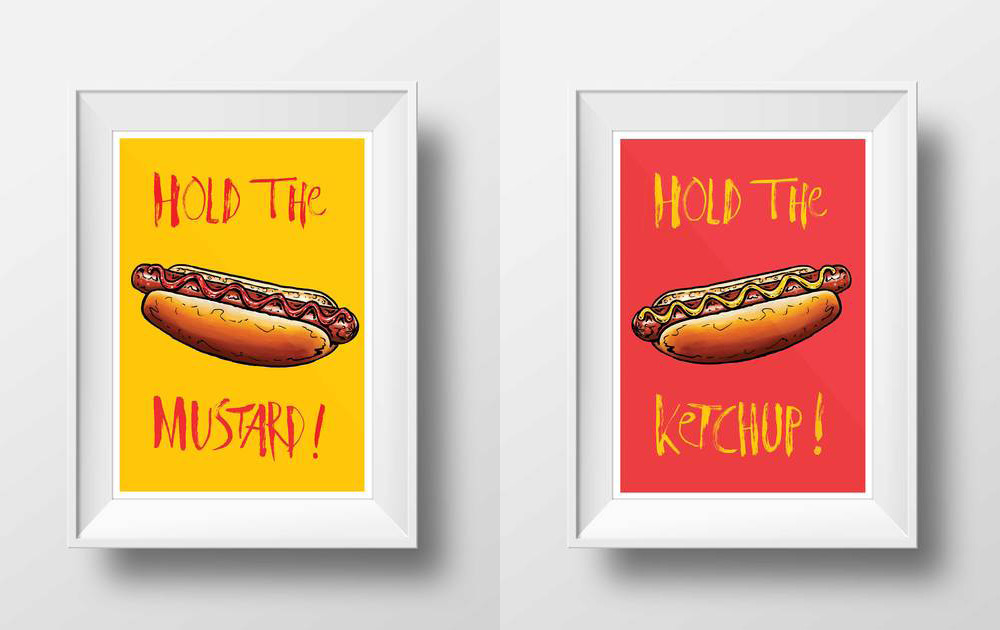 Hold the Ketchup! & Hold the Mustard!
by Tom Hovey

A set of two hot dog prints to for those households that can't agree on the perfect topping to their dogs. 'Hold the Mustard!' and 'Hold the Ketchup!' look beautiful on their own but work perfectly together just like ketchup and mustard on your hot dog. You may recognise the style from Tom Hovey's illustrations for the BBC's Great British Bake Off!
from £10 each
www.tomhovey.co.uk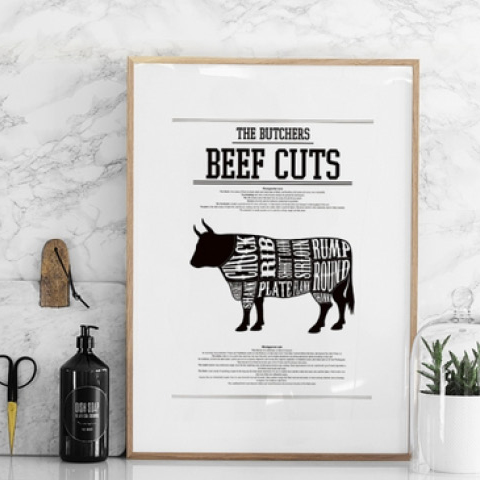 This trendy black and white poster features a cattle silhouette in the style of a butcher beef cuts chart with the white text indicating the names of the cuts. This poster would look great in a monochrome style kitchen.

from £11.95
www.desenio.co.uk
Moka Express Coffee Pot Screen Print in Sea Green
by Lu West
Perfect for retro coffee lovers, this fantastic graphic pattern print of the classic Italian stovetop coffeemaker is simply illustrated yet playful and modern.
from £75
www.lu-west.com