The 20 interiors trends you'll be seeing everywhere in 2019
Happy New Year! We hope you had a great festive season and are excited for the year ahead. The start of a new year means a new Pinterest 100 for us to feast our eyes on.
Every year, the platform releases its list of the most researched trends and this year's offering doesn't disappoint; from "goat milk soap" to "moon gatherings", 2019's list really has it all. With over 250 million monthly users, for many Pinterest is the place to be inspired and discover ideas. So, if you want your home to be on trend in 2019 you've come to the right place; we've picked out the top home, interiors and lifestyle trends from the list.



In a not-so-surprising twist, searches for mustard yellow are up 45% this year. The more accessible version of our favourite Gen Z yellow, mustard is a bold yet versatile tone that can be easily integrated into most interior schemes. We love sofas – like this one from ROM - and other soft furnishings in this shade.
Geometric patterns and designs have been appearing everywhere in recent years and its latest development sees walls painted in geometric motifs taking centre stage. With searches up by 225% this is definitely a look to consider for your next decorating project.
3. Contemporary Fireplaces
Both indoor and outdoor fireplaces have seen a huge increase in popularity over the past year (+763%) with sleek and modern models dominating searches. We love the selection of wood-burning stoves from Arada; their various styles and colour options give a great contemporary look to any space.
Forget traditional prints or paintings, this trend is focused on beautifully-tactile textile wall art. If you don't have a lot of wall space, start small with macramé hangings. With searches up 1718% this trend is sure to hang around for a while.
While it may sound obscure, searches for tin interiors have increased by 563% year on year. Tin tiles (try painting them for a more subtle look) and splashbacks are an easy way to embrace this trend whilst adding a little texture and classical style to your home.
Step aside monstera, everyone's favourite houseplant is back! This new take on the trend sees cacti creatively paired with other succulents to make composed arrangements.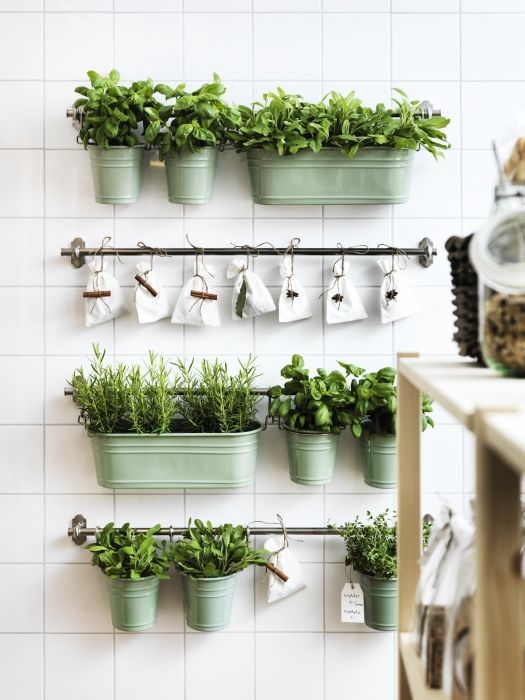 Short on space? Who said gardens had to be confined to the outside space? These indoor vertical gardens are just taking off, so get in ahead of the trend and start putting yours together now.
Want to embrace the new geometric flooring look without having to rip up your pre-existing tiles? Pinterest users have been taking to painting floor tiles themselves with mosaic patterns; and with searches for 'painted floor tiles' up 1276% it looks like this crafty project could be the way forward.
9. Bold Printed Wallpaper
Bold is better this year and this isn't just limited to colour. Searches for bold wallpaper have increased by 401% year on year, meaning there's never been a better time to make a statement with bright colourful prints. MissPrint will always be our go-to for bold wallpaper; they are the perfect combination of colour and pattern.
10. Grow Your Own Avocado Tree
Fancy homemade guac whenever you like? Well apparently so does everyone else! Tips on growing your own avocado tree have seen a 101% increase. Why not avoid the sadness of an over- or under-ripe, shop-bought avocado and try growing your own this year?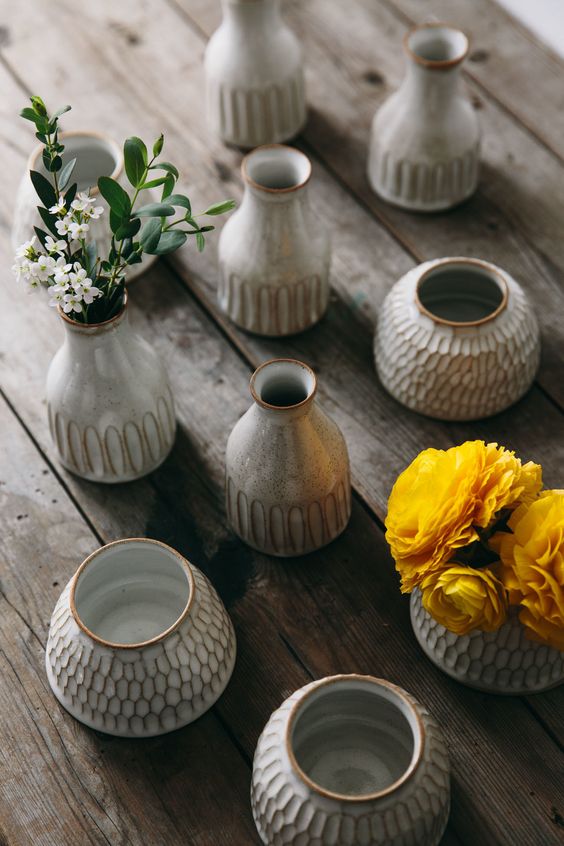 After the success of Habitat's collaboration with Jackson & Levine this year it comes as no surprise that handmade ceramics are seeing a surge in popularity. Check out Trouva to find some truly unique pieces.
Do your bit for the environment with this replacement for cling film. Coming in varying sizes, these reusable wax wraps are the latest advancement in the zero-waste movement - we love how many different patterns you can choose from.
Gone are the days of baby blue or powder pink nurseries; parents are looking to add worn, rustic touches to their children's rooms. Embracing this trend means you won't have to spend money on constantly redecorating your kids' bedrooms, as it tends to be based around a neutral colour scheme.
14. House Frame Floor Bed
Give your kids a bed they can call home with these fun new toddler beds. The perfect accompaniment to your Scandi or rustic interior design scheme, these beds are both stylish and functional – if you want more inspiration for your children's rooms head to our favourite online spot, Nubie.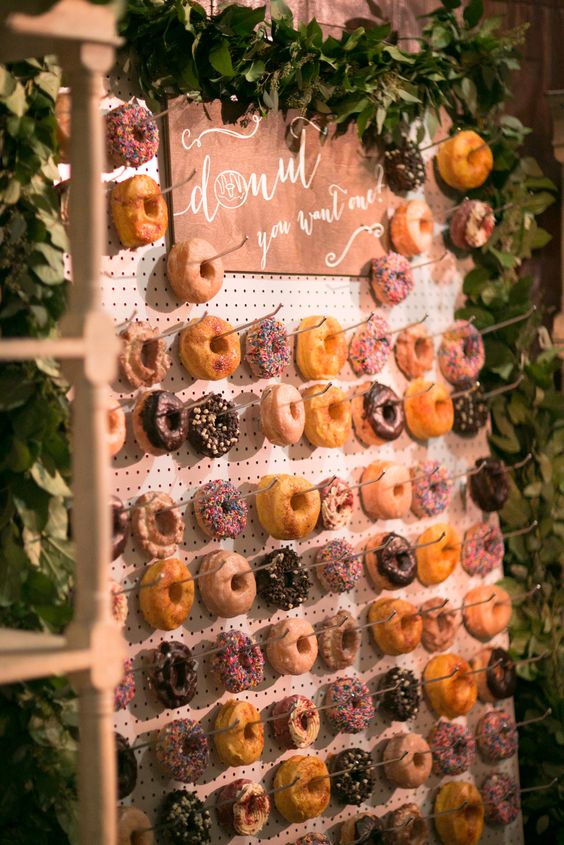 Struggling to think of a theme for your next party? Then look no further than the local bakery, as Pinterest searches for 'doughnut décor' have taken off recently. Forget flowers, doughnuts are the new decorative centrepieces for any social occasion.
The perfect way to declare your love for that someone special, a neon sign is now the ultimate addition to any wedding. From the happy couple's names to heartfelt messages, spell it out in lights – we particularly love how the signs look when nestled amongst a delicate floral display.
Weddings are always a costly affair and with Millennials becoming increasingly financially-conscious it is no wonder backyard weddings have become a popular search term – after all Pinterest is the go-to website for wedding inspiration.
If you follow the Poor Girls Pantry on Instagram then you'll know these women are the pioneers of the grazing table trend. Their platters are infamous and give the perfect inspiration for your next party spread; the small 'pick n mix' food options take the stress out of cooking up a meal for those you're entertaining.
With environmental concerns becoming increasingly prevalent, pinners are keen to learn tips on how they can travel consciously. Think strategic packing, environmentally-conscious hotels and eco-friendly eateries.

It's no surprise that the popular geometric trend has made its way into kids' bedrooms. The pattern integrates well with any pre-existing interior design scheme and offers a wonderful mix of playful and chic – ideal for anyone looking to keep their children's rooms relatively neutral.
Unless stated, all images found on Pinterest.